The below article was written for
DELAWARE BUSINESS MAGAZINE (Delaware State Chamber of Commerce):
Back Pain, Disability, and Lost Productivity Costs, Oh My!
It is Monday morning. Your team's project deadline is fast approaching. It'll be an all-hands-on-deck work week. Then comes the dreaded call from an employee suffering with severe back pain. Their unexpected absence will mean even longer hours for everyone else, or a missed deadline and lost business revenue. Click here to read more...
---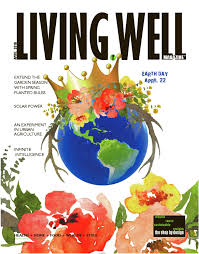 Below are reprints of articles written by Dr. Scott Rosenthal that were published in his monthly column in Living Well Magazine.
How to eat before, during, and after a sports competition
For an athlete to reach his or her full potential, proper nutrition is essential. The right fuel at the right time—before, during, and after a competitive event—not only ensures sustainable peak performance but also helps with injury prevention and recovery. As a former amateur athlete and a father who watches his daughter endure the intensity of competitive volleyball, I have developed a great appreciation for the power of food (both positive and negative). To download the full article, please click here...
Volleyball: Killing it on the Court and Staying Injury-Free
Can I make a confession? Ever since my two daughters were little, I dreamt of them playing soccer. After all, the U.S. women's team was awesome and won many Olympic medals and even the coveted World Cup. With my years of playing experience and the fact that my wife is from Germany (a soccer superpower), it seemed natural that my girls would rule the field. But they had other plans! They fell in love with volleyball. Click here to read more...
Increasing Vertical Jump Height = Winning in Sports
The distance between winning and losing can literally be a fraction of an inch. It can mean the difference in blocking the ball, hitting a kill, achieving a catch, clearing a bar or just barely beating your opponent to the ball. What if there was a way to increase your vertical jumping height? How would this impact your athletic abilities and contribution to the team? Click here to read more...
This Doctor's Secret to Keeping Excess Weight Off
Exercise is vitally important for optimum health, but it can be so boring and exhausting. Plus, staying motivated presents a challenge. Like most, I was taught that I must be handcuffed to a piece of moving equipment for hours each week to achieve any results. "Burn calories, burn calories" was the mantra. After studying the current research, I found this to be not only false, but also a possible CAUSE of weight gain! Click here to read more...
This Doctor's Secret to Keeping Excess Weight Off – PART II
Last month I discussed how I use high intensity interval training to help stay in shape and at my optimum weight. For those who embraced the research-backed approach, kudos for making a valuable investment in yourself! For those who still have not strapped on a pair of sport shoes, today is a perfect day to start. This article will take it one step further by adding another component to your successful fitness regime. It's all about the best use of weights to keep weight off. Click here to read more...
Why are you Treating Back Pain with a Pill?
I once heard a comedian say, "I'm sooo upset! My muffler just fell off my car and now I have to go buy a louder stereo." The joke makes a point that can be well applied to American health care. We spend the majority of our resources trying to mask (ignore) symptoms instead of fixing the underlying problem. Click here to read more...
Radiating Pain
Doorbells are amazing! Pushing a button here makes a chime or ring over there. Incredible! With this revelation, you are ready to understand the source of radiating symptoms into your arms, thighs and/or legs. Click here to read more...
Shocking New Truths about Opioid Pain Medications and What You Can Do
More than 650,000 opioid prescriptions are dispensed each day in the United States. (1) Nearly 50 percent of these prescriptions are made in primary care physician offices. (2) Yes, these pain killers can be invaluable in certain cases and have a place in the medical tool box. But, they are killing far more than pain and now have outpaced automobile accidents as a cause of death. Click here to read more...
A Case of Raynaud's Syndrome and Resolution with Chiropractic Care
Raynaud's Syndrome occurs when the blood vessels supplying the fingers or toes (sometimes other parts of the body) are restricted to a trickle. This leaves them cold, white or blue in tone and often numb. The cause to Raynaud's is medically unknown, but seems to be related to an overreaction to cold temperatures or stress. This article will share one woman's journey to a resolution of Raynaud's Syndrome in her left foot. Click here to read more...
When the Chiropractor Hurts His Back
After a long and cold winter, spring break finally arrived and I headed to the Caribbean with the family. Our itinerary consisted primarily of lounging on the beach, sipping variations of coconut drinks and playing beach volleyball. Despite the pain of waking up at 4 a.m. to catch an early flight, I felt fantastic and ready to go. Click here to read more...
The DANGERS of Treating Your "Muscle" Pain
Do you suffer from muscle pain and spasms? Have you tried stretching, various drugs or bed rest to no avail? It may be that your muscles are not really the problem. Click here to read more...
How to HACK your Motivation and reap the BENEFITS
We've all heard plenty about computer hacking intended to sway your thoughts, opinions, and actions. But, what if hackers could penetrate farther than your hard drive and enter your brain? What if the hackers were doctors, exercise and nutritional gurus, and psychologists? The good news is that's not actually possible, because it sounds super creepy. But this article will teach you how to self-hack your own brain and take hold of the reins that steer your motivation and willpower. Click here to read more...
SOCCER: Surviving to Thriving in The Beautiful Game
Do you love soccer? As a person who has played competitive soccer for 30 years, I want to address all of you—players, coaches, and soccer parents. If I was speaking only as doctor, I may have steered people away from playing soccer due to the injuries that can occur. But, my love of the sport as both player and spectator prevents such an action. Instead, I will issue a cautionary yellow card and offer some damage-control measures that can not only prevent injury, but enhance performance as well. That is the goooooal of the article! Click here to read more...
Get Paid $1500 per Year to Eat THIS Food?
How much of your hard-earned cash is dished out for take-out or eat-in lunch each year? Never considered it? The total is about $3000 if you buy it Monday through Friday, 50 weeks out of the year. Besides the perceived convenience, what do you really get for those 3000 bucks? In other words, what's the cost to your waistline, heart, colon, brain, energy levels, work productivity, and ability to concentrate? Click herer to read more...
Early Warning Signs of Severe Back or Neck Pain—Will you Listen or Suffer the Consequences?
When I meet people with urgent, severe back or neck pain, there is often a common denominator—warning symptoms were ignored for days, weeks or even months. The initial consultation sounds more like a confession rather than a doctor's visit: "Doctor, I should have... I shouldn't have waited… My wife/husband warned me… I was too busy… I thought it would go away… I'm such a… I can't believe I did it again!" This article is designed to help you better identify the early signs that your spine is about to explode into a horrible state of pain and dysfunction. With this knowledge, you will be able to act before it's too late! Click here to read more...
How to Survive Living with(in) Air Pollution
According to the World Health Organization (WHO), outdoor air pollution may be the 9th leading cause of death and disability in the world. Hearing that around 3 million people die from contaminated air worldwide each year makes me want to gasp (or actually avoid gasping). Science clearly links air pollution to many diseases such as cancer, heart disease, stroke, asthma, and liver disease. It even has been shown to increase the risk of diabetes. Since avoiding air is not an option for more than a minute or so, how can you help yourself remain healthy in a polluted world? Click here to read more...
American College of Physicians Points to Chiropractic for Back Pain
It's no secret that doctors of chiropractic and doctors of medicine have not always seen eye to eye. Go back several decades and the relationship may have been better characterized as hostile. Times are changing and chiropractic is gaining greater popularity as the medical community begins to see the same value in chiropractic care that patients have been enjoying for over a century. This has never been as evident as with the recent publication of the American College of Physicians (ACP) guidelines for treating low back pain in the prestigious Annals of Internal Medicine. Click here to read more...
Dance Injuries: Advice from a Chiropractor and Dance Dad
Dance should be categorized as an EXTREME sport. The injuries are often complex and involve multiple linked areas within the body. Being the father of a preteen dancer and a doctor who has helped many highly competitive children and young adults, I learned years ago that keeping the dancer going requires far greater than the ordinary level of care. The approach must address the whole body with a unique integration of techniques. Click here to read more...
How Long Can You Survive the Rising Cost of Health Care?
Are you angry with the American health care system? If so, you are not alone! It costs a fortune and many people question if they are getting their money's worth. Even with countless "experts," guidelines, task forces, and government agencies and interventions, Americans are sicker than ever and the costs continue to rise. Click her to read more...
How Safe is Chiropractic?
Due to the physical nature of chiropractic care and the fact that it involves performing maneuvers to the neck and back, people sometimes question its safety. As with any medical procedure, it is wise to consider the risks. Being an informed patient can help bring about better choices for yourself and your loved ones. Before we look into the safety of chiropractic, I'd like to provide some perspective. Click here to read more...
New Methods of Resolving Knee Pain without Drugs or Surgery
Do you feel like your knee is hanging on by a string? Wonder how you're supposed to get through life (let alone walk 10 feet) when your knee is swollen, painful and unstable? Having suffered from a sports-related injury that left me in chronic pain for years, I believe my experience, personal struggle and quest for alternative solutions can offer you hope for dealing with your own knee problems without surgery or excessive medication. Click her to read more...
Five Simple Actions That Can REALLY Change Your Life
Have you been throwing all of your effort (and money) into making positive changes, yet nothing seems to work? If you're interested in avoiding wasted time and money and preserving peace-of-mind, this article is for you. Here are the most profound actions that have impacted my life. There are more, but these are the absolute heavy hitters. Click here to read more...
Forget All the New Year's Resolutions, BUT ONE
Do you stress over New Year's Eve? There's the pressure to find the right party, or spend a fortune on fancy clothes, booze and a full dinner spread. And the expectation to make it the BEST night of the year… on cue! Click here to read more...
GMOs: To Eat or Not to Eat?
Genetically modified organisms (GMOs) are organisms that have been modified through the scientific process of genetic engineering. Typically, it's the process of taking some genetic information from one living thing and inserting into another. The use of genetic engineering (GE) produces desired effects such as making more resistant crops that produce greater yields. This may actually sound good considering the rising cost of food and the problem of hunger worldwide. But are genetically engineered foods safe to eat? What is the impact on your health? It's a subject of great debate and more than a little spin. Click here to read more...
How to Talk to Your Primary Care Physician about Alternative Care
In the U.S., drug companies spend about $3 billion each year on advertising to consumers. You can't turn on a TV, go online or open a magazine without seeing a drug advertisement staring you in the face. Despite this massive figure, it pales in comparison to the amount of money that goes toward influencing doctors. In 2012, the pharmaceutical industry spent an estimated $24 billion directly marketing to health care professionals. The enormous advertising investment has paid big pharma huge dividends, with Americans spending $329.2 billion on prescription drugs in 2013. Click here to reach more...
How to Avoid a Crisis of Illness!
"But doctor, I didn't do anything! I don't know what happened! It's just my bad luck!" Have you ever made such a statement? One day you feel great and the next it all seems to fall apart. Click here to read more...
How to Avoid a Crisis of Illness PART II: ACTION STEPS!
Last month's article discussed how sickness can seemingly spring out of the blue. This happens when too many burdens are exerted upon you and your ability to adapt is overwhelmed. Click her to read more...
Slipped Discs Don't Have to Ruin Your Life!
Herniated or "slipped" discs can stop even the strongest among us in our tracks. Pain shooting down an arm or a leg as well as numbness and/or the sensation of pins and needles can be debilitating. Muscles may also weaken, causing a foot to drop or hand to lose grip strength. Click here to read more...
Improve Your Health and Save Money, Holistically!
From cat food to human health, the word "holistic" is in vogue on Madison Avenue. But what does it really mean and how does it relate to your health? Understanding the definition can improve your life and save you money. Click here to read more...
New Help for Tough Headaches: Take Your Life Back!
Does your head feel like it wants to explode? With our increased use of smart phones, hours staring at the computer, and hauling heavy book bags, headaches are more prevalent than ever. The physical, emotional, chemical and electronic stresses we are all under combine to create an abnormal tension and/or position at the point where your head meets your neck. In other words, your head may be on crooked! And pain pills offer only temporary relief. Standard chiropractic techniques can work wonders (I have had success with thousands of patients over the years). In this article, however, I will focus on the toughest cases that tend to be unresponsive to most forms of treatment. Click here to read more...
Are you wasting your money on BROCCOLI?
Eat your broccoli! We've heard this mantra since we were little sprouts ourselves, and perhaps chant it to our own children. "Eat the little trees," we say, because broccoli is supposed to be one of the healthiest foods on Earth. It's a green vegetable that's full of fiber. But, are you wasting your hard-earned green buying it? Click here to read more...
Unlocking the Secrets of the FROZEN SHOULDER
Don't you just love to watch a great rivalry between epic foes? The Yankees vs. the Red Sox, Superman vs. Lex Luther, Rocky vs. Apollo Creed? Many of us can relate to battling a nemesis, that one opponent who pushes us to our very limits. I must admit, in my 22 years of chiropractic practice, I've had a few. I would like to introduce you to a true adversary that has caused me to stretch my abilities beyond almost all others. I am referring to the villainous frozen shoulder! Click here to read more...
The Funny Things Patients Say
I am a professional. If a patient says something funny, maybe even ridiculous, I just stand there like one of the Queen's Guards (minus the enormous black fur hat). Well, maybe I'm not completely emotionless, but I refrain from laughing—even if it's totally justified. I would like to share with you some of the memorable statements. Not just for your entertainment, but to shed some light on some common misunderstandings. Click here to read more...
Are Your Medications Causing Your Other Health Issues?
If you are American, chances are great that you love baseball and apple pie. But you love DRUGS even more! Research shows that 70 percent of you are on at least one prescription medication (1), a number the National Baseball League and apple farmers can only dream of reaching. It's a number that dwarfs those seen in other countries and raises serious questions. In the U.S., we spend just about $1000 per year per person on pharmaceuticals. This is twice as much as in France and Germany. Canada is next on this list. We still have them beat by a whopping 40 percent. Click here to read more...
Are You Smarter Than a Bandage? The Answer Can Save Your Life!
It's amazing: You place a bandage over a booboo and after just a few days, the wound is miraculously healed! From a child's perspective, it may appear that the bandage has magical healing powers. I have witnessed this with my own children. Even a tiny, nearly invisible, red mark would send them running for the first aid kit. (Though, the appeal of sticking cartoon characters all over themselves may have had something to do with it.) Click here to read more...
Bring Out Your Golf Beast: Secrets of the Pros
There are roughly 30 million golfers in the US alone. This translates into 720 million spinal bones, 690 million discs, 60 million hips, 30 million tailbones and a ton of joints in the upper and lower extremities. All these body parts are subjected to the high speed, asymmetrical twisting movements you perform over the 4 hour period it typically takes to play 18 holes. These actions not only result in an assault on the little white ball, but on your body, as well. Your final score depends on each of your body parts working optimally and injury-free. This explains why so many golf pros have the same secret weapon to keep them performing... well, as a PRO! This edge-enhancer and survival essential does not fit in a golf bag, become part of your sports wardrobe, or require selling one's soul to the devil at the crossroads. It's a doctor of chiropractic! Click here to read more...
Summer Countdown: Drop the Extra Weight! PART 3 (THE BIG WEIGHT LOSS SECRET!)
Pools are open. Temperatures are high. It's officially bathing suit and shorts season. After reading and implementing the advice from the last two articles, you are likely seeing a slow and steady loss of unwanted pounds. This last article will share the greatest secret to weight loss and maintenance. It's not a new fad diet, special exercise contraption, exotic plant extract or miracle pill—it's a lifestyle! Click here to read more...
Summer Countdown: Drop the Extra Weight! PART 2
It's been one month since Part One of my summer weight loss countdown, and you have implemented all my recommendations. Right?? At this point, you are probably 2-3 pounds lighter, fit better into your clothing, and have more energy, clearer skin, regular bowel habits and the satisfaction of knowing that you made positive improvements to your life. You've been doing your intervals, eating smoothies and salads. Or… you read the last article and were filled with motivation and healthful intentions, but didn't quite follow through. Click her to read more...
Summer Countdown: Drop the Extra Weight!
Bathing suit season is coming up, which is often a motivator for those who want to lose a few pounds before summer. But even more important is the role that a healthy diet and exercise can play in avoiding diabetes, preventing cardiovascular disease and lowering cancer risk! Click her to read more...
DRUG STORE HEROIN: The cause for a new American Revolution!
In recent years, nothing has shocked me more than the incredible volume of Americans taking opioid pain relievers every day. After learning the actual numbers, my shock has turned to anger and the need to start a revolution! Yes, these pain killers can be invaluable in certain cases and have a place in the medical tool box. But, they are killing far more than pain and now have outpaced automobile accidents as a cause of death. Click here to read more...
Do you have SCIATICA of an ORGAN?
Sciatica! You know the pain that shoots down the leg from a "pinched" nerve in the back? Or a feeling of numbness, weakness, burning, or pins and needles? If you haven't experienced it, chances are you may one day, as it is estimated to affect up to 43 percent of us at some time.(1) Click here to read more...
TENSEGRITY 101: Understanding the Bone-Muscle Relationship
Pain Relief & Restored Strength May be Only a Laser Beam Away
Dr. Rosenthal: Let's talk about tensegrity.
You: Say what?
DR: Tensegrity! The tensional integrity that keeps your bones and muscles from falling to a heap on the floor.
You: Um, could that actually happen? Click here to read more...
Kale Brownies vs. Vampires: How to EXTEND your LIFE SPAN with Food
Vampires may live forever, but personally, I'd prefer to extend my lifespan without giving up sunshine and sleeping in beds. Fortunately, there's a non-supernatural way to live longer! Hint: It does NOT involve consuming a daily supply of fast food burgers, fries and diet colas. On the contrary, the answer is FV: fruits and vegetables. Let's check in on the latest research confirming what our mothers have been telling us for years: Click here to read more...
Pregnancy and Chiropractic: Happier Mom, Healthier Baby!
Celeste was expecting. She felt great and welcomed each miraculous change. The baby moved easily into the head-down position. She walked comfortably with a steady confidence throughout her last trimester. The birth went smoothly and as desired. Her midwife commented on the joy of assisting in such a wonderful delivery experience. Her recovery quickly unfolded. Click here to read more...
Want to Reduce Cancer and Heart Disease with your FORK?
On a cold November night in 1984, my father made a life-changing dinner announcement. It hit the family with the impact of Rocky's knuckles against a frozen side of beef. Our family dinners would never be the same. While chewing on the delicious bite of flank steak that my mom had caught in the wild hunting grounds of the local super market, I listened intently. I soon realized that I was eating the last steak of my life... and willingly! Click here to read more...
THE LAST LETTUCE STANDING!
It's 1493, and you have lost one of her three ships. You also failed to find a faster trade route to China. What do you say to the Queen? Christopher Columbus, returning without a ship's hull full of gold as promised, convinced the royals who footed the bill to send him back for another Caribbean get-away. Today his sales skills could win him fame on a reality show. He was given 17 ships and over 1000 men. He brought domesticated pigs, horses and dreadful disease on the trip with him.. The lands and native people of the "New World" would never be the same. Of lesser note, he also brought what is now one of America's favorite meal starters... LETTUCE! Click here to read more...
Are You SONSIE or DONSIE?
Imagine you are a doctor. You have just completed years of grueling tests and countless hours in the classroom. You have new shoes, a pressed shirt, caring eyes and a soothing voice. With a thirst to start alleviating the suffering of humankind, you eagerly await your first new patient. Today is your day, and two people are on your schedule for their first visits. Click here to read more...
10 Reasons NOT to Exercise!
You are tired of it! All of those people slowing traffic by jogging and biking on the road. Don't they know that people are trying to get to work on time, shop for a new outfit or are hungry and want get to a restaurant? How RUDE! Ever been in a checkout line behind a guy who just left the gym? PEEEW! Besides a 15 item express lane, there should be one for sweaty and smelly post-fitness-routine customers. For the sake of the general public's convenience and welfare, please read this article and gain powerful insights into why you should NOT be doing any exercise! Click here to read more...
The MYSTERIOUS immunity, blood pressure and stress hormone-SPINE CONNECTION you must hear about!
It's bedtime, and your reading lamp has failed to light. You replace the bulb. Still no light. Flick the switch a few times. Wiggle the bulb. It still won't work. The lamp is clearly dead. You lift it from your nightstand to escort it to the trash can. It pulls away easily—too easily—and you realize, "It wasn't plugged in!" Click here to read more...
Back Surgery?? READ THIS FIRST!
What do toddlers, laundry baskets and 56 cans of cat food have in common? Not sure? How about an untied shoe, an auto accident, work injury and your golf swing? I think you're getting closer. All are common objects lifted or actions referred to by many of my patients as causes for the same debilitating symptom: Sciatica! Click here to read more...
The DANGER of Inadequate Whiplash Treatment!
Blink your eyes. How long did it take? In about the same amount of time, 1/10 of second, the rapid jolt of your head in one direction then another during an auto accident can ravage the delicate tissues of your neck. Known as "whiplash", this injury commonly occurs after a rear-end collision. People are often left with a myriad of symptoms that may include pain in the neck and/or lower back, immobility, headaches, dizziness, difficulty swallowing, blurred vision and sensations running into the arms and hands. Whiplash is one of the most complex and potentially long-lasting injuries seen. Pills and exercises alone as treatment often fall short. Waiting and seeing what happens is risky and can allow the injury to take up permanent residence! Recovery is possible, but requires a clear understanding of the injuries and a comprehensive approach utilizing a combination of therapies and techniques. Click here to read more...
Turn Your Illness Into OPPORTUNITY!
Just how much can you take… emotionally? Physically? Professionally? Financially?
At the age of 29, I found out just how much I couldn't take. I was a few years into running my chiropractic practice and owning my first home. Life seemed manageable and was going well. I'd never been ill beyond chicken pox and poison ivy as a child, and considered myself to be grounded and uneasily shaken. Then a series of stressful events at work and at home—including the untimely death of my cat—nearly put me over the proverbial edge. My medical history was about to be rewritten. Click here to read more...
Why Do Chiropractors Try To Keep You Coming In?
Watch out! Chiropractors will try to keep you coming in forever! If you're feeling better, shouldn't you stop? Insurance doesn't cover maintenance of wellness visits… so, is it really good for you to continue? Or are chiropractors just motivated by increasing the bottom line? (Just like those dentists and car mechanics--always recommending ongoing visits for cleanings and oil changes in the name of prevention.) But what does fixing your alignment have to do with prevention? Click here to read more...
New Year Resolution for 2014: Drink your way to a THINNER waist! (Smoothie Article)
Planning on a New Year's Eve resolution to lose unwanted pounds? If you want to have lasting success, here are two recipes to try. (hint: only one works.) Click here to read more...
Hug Away Stress and Lower Blood Pressure!
As a kid, I had mixed feelings about hugs. I loved them from Mom and Dad, but was traumatized by the affection of a loving grown-up who embraced me at every gathering. (I'm still haunted by a particularly long side-hug from this jovial woman, whose warm, fleshy armpit happened to be the exact same height as my face.) Yet, despite my early fear of paralyzing death grips, I have grown to appreciate the many health benefits of a proper hug! Click here to read more...
HAVE BACK PAIN? Are you OVERPAYING for relief? Are you getting the BEST care?
Ever see the majestic figure of a Humpback whale off the bow of a boat? Ever feel the rush of hitting the lottery? Ever experience the accomplishment of pushing to the end of a marathon? Ever shout with joy from winning a reality game show? Ever gaze down at the earth from Mount Everest? I certainly hope that you polish off many of the items that fill your bucket list. Unfortunately, another bucket list exists with items that most Americans will experience, but wish they wouldn't! This list contains events that embarrass, terrify and hurt. I may not be able to help you avoid producing an unexpected bodily sound at a board meeting, or keep bad luck or poisonous spiders out of your way, but I can provide you with valuable insights for the best and most cost-effective ways for handling an event that happens to nearly all Americans - lower back pain! Click here to read more...
Teenage Sports Injuries - Girls Rival the Boys!
Do it for the team! Give it your all! Work through it! Push harder! Suck it up! Such commands are common on the field, court, mat or pool. The rush and excitement of competing is incredible. Testing one's ability and seeing just how far the body and mind can be pushed is irresistible. Despite the upside, ranging from fitness to confidence building, teenagers also experience the downside of suffering greater injury from sports than ever! Mention sports injuries common to young adults, and most people visualize boys running into other boys on the football field, or they may recall the grunts and yelps from boys engaged in a wrestling match. Feeling lucky that you have girls? Hold on! After treating teenage athletes for over 20 years, I have seen a girls' sport that rivals any of the boys' for causing severe injuries to the developing spine, skull bones and extremities. I am referring to the highly acrobatic sport of competitive cheerleading. Click here to read more...
Been in a Car Accident - Know the TRUTH!
Earth, Fire, Air and Water can rage with MIGHTY force! Our bodies have endured the fury of these four elements since the dawn of man. Now a newer force, responsible for far greater wreckage to human health, commands our unearthly respect. It all started in 1769 in France. Nicolas Joseph Cugnot built the first steam-powered automobile. This horseless carriage soon led to the World's newest and perhaps most devastating traumatic situation… the automobile accident! Click here to read more...
Confessions from a Chiropractor's Kid!
I grew up in a bubble. Being born into a family with a father who is a chiropractor, I was not raised like most kids. You could say I was a bit odd. Maybe it was all the brown bread and sprouts my 1970's parents put on the table. Perhaps it was the toy chiropractic table that I used when I worked on my sister's dolls. Until my teens, I thought that only sick people in hospitals took drugs. Our medicine cabinet was nearly bare, containing only tooth paste and cotton balls. We lived by chiropractic principles foreign to the masses back then, but that are now becoming mainstream in today's world. While practicing chiropractic for 20 years, I am often dismayed when I observe the health of the average American. I will do everything possible to introduce my patients to the bubble I knew as a child and choose to remain in! Click here to read more...
Get Your Juices Flowing!
If donuts, French fries and sodas were Lex Luthor, which edibles would Superman be? With so many fruits and veggies packing the punch of any Wonder Woman or Man of Steel, it can be hard to choose a weapon. Blueberries? Cucumbers? Broccoli? How about my favorite green––the mighty kale? Click here to read more...
Find What is Underlying the Symptom to Regain Health!
If the wisest and most skilled doctor offered you advice about your body or mind, would you take it?
-Pretend you don't.
Again he or she offers it, but this time with greater vigor and volume!
-Still you heed NOT the warnings!
Desperately falling to one knee, the wise healer claws at your waist, and with pleading eyes, he or she begs for your final acceptance. Click here to read more...
Can Stretching Make Your Back Pain Worse??
Are you like so many of my new patients - suffering from severe, one-sided lower back pain that came on abruptly? Are you anxious because it's not getting better and pills hardly touch the pain? Are the muscles in your lower back and buttocks gripping with an aching persistence that is only interrupted by periodic jolts of sharp pain? Does your pain surge when you change positions, such as going from lying to sitting or sitting to standing? Is your tail bone tender or hot to the touch or feel swollen on the edges? If so, chances are you may have a significant problem that makes you think stretching will give relief. BEWARE- most types of stretching can prolong and worsen the condition! Click here to read more...
The WANTED Side Effects of Chiropractic Care!
Every day doctors and patients have to face the problem of drug side effects. Many times the potential benefits of a drug are worth the risks, and other times the use of a particular drug may be questionable or lead to regret. Several popularly prescribed drugs have been known to cause confusion, anxiety, constipation, joint pain, signs of liver damage, irregular heartbeat and more unwanted consequences. But the good news is, not all side effects are bad. Chiropractic care frequently results in side effects that patients are happy to experience! Click here to read more...
The GIANT value of little SPROUTS!
The river's stillness brought little comfort. The lure of the Grand Canyon's beauty, bathed as it was in shades of mocha latte, could only be rivaled by the intensity of the white water that lay ahead. Always moving forward. No turning back. I listened with a sweaty desperation. Hidden by a twist of the canyon wall, the crushing roar of the next rapid called out a serenade. Each day provided me with one brief reprieve from the tandem thrills of gazing at magnificent beauty mixed with the experience of the silt filled icy waters. Then, white knuckled and soaked from a fury of foam, sound and movement, I would embark on a new experience. It was at this mid-day break (known as lunch time) that I started my love affair with sprouts! Click here to read more...
Chiropractors Can Also Do That?
Want to make your chiropractor's neck hairs stand on end? You don't need a plasma ball! You just have to say a few words that all of us have heard enough times to kink the straightest necks. "I thought that your only job was to crack backs." Just writing that sentence is a painful reminder of my profession's need for better public relations. Click here to read more...
Why Vitamin D Supplementation Gets An "A"!
First there was Adam, and then Eve. Soon afterward, a conversation with a serpent resulted in a forbidden feast. Suddenly the couple felt ashamed of their nakedness. They used fig leaves to cover themselves. That led to the covering of the body with garments. The skin was no longer openly bathed in the warm rays of the sun. The ultraviolet B light in the wavelength from 290 to 315 nanometers was unable to penetrate their epidermis and convert the 7-dehydrocholesterol in the skin to vitamin D. If lab work were to be done, it would reveal low blood levels of 25-hydroxy-vitamin D. This deficiency contributes to conditions such as depression, increased cancer risk, diabetes and muscle aches. The Garden of Eden would no longer be the same. Click here to read more...
THE LAW OF ATTRACTION for Greater Health!
Who wants better HEALTH, greater WEALTH and more rewarding RELATIONSHIPS? The real question is "who doesn't?" Why do some seem to easily attain all they desire, while others are left with constant yearning? You can gain the answer to that question through better understanding of what is commonly known as the "Law of Attraction." Click here to read more...
The Hard Truth About Soft Drinks!
You are on a first date in Japan. The pressure is CRUSHING! This make-it-or-break-it event can be DEADLY… especially, if impressing your date requires gulping down a slice of Fugu or Blowfish at the hip new Sushi bar. Known as "Fuku" in western Japan, the Blowfish contains poisons that may cause INSTANT DEATH if not properly prepared by a certified chef! Click here to read more...
The Energy of Your Dreams
Like an 18-wheeler driving over a case of fluorescent light bulbs, the chime of the alarm clock breaks the silence of your slumber. Your heart racing, you reach over to mute the bugling calls. In desperation, you hit the snooze button, but another 9 minutes of extended sleep brings little relief from the exhaustion felt within your guts. You drag through the morning and manage to claw your way to work. With multiple attempts to dissolve the fatigue with coffee, you drag your lethargic body throughout the day like an old mule pulling a heavy cart through deep sand. Grumpy and depleted, you end your day with a collapsing surrender into bed… only to start the same cycle again in six short hours! If you are like most of us, you crave more ENERGY! Click here to read more...
The BEST Personal Growth Advice!
Is happiness what you seek? Richer relationships? Perhaps your quest is for a calmness even when the stressed-out masses swarm around your every step? Want to know the secrets of attracting love, wealth and the life of your dreams? Desire an in-shape body and healthier you? If your answer is YES… great- READ ON! Click here to read more...
Making Your Car Safer & Reducing Car-Accident Injury! Part I
Every year three million people in the United Sates are injured in car accidents. Staying at home is not an option in our drive-to-work, school, store, friends, restaurant, the soccer field, grocery store, etc. society. Can you think of the last day that you did not ride in a car? It's a normal part of life, and it's easy to lose sight of the dangers that ride along with you. With a little information, America's favorite mode of travel can be made safer. Click here to read more...
Making Your Car Safer & Reducing the Chance of Car-Accident Injury! PART II
Imagine your neighbor's house is being renovated. 30 feet from your living room window you notice the mirrored sunglass-wearing crane operator swinging a wrecking ball. Suddenly, with the 2500 pound sphere of destruction in mid-flight, his cell phone rings. Distracted, he continues to chat to his mate on his wireless appendage while navigating the ball just outside your baby's nursery. Sounds dangerous, risky or just insane? Fasten your seat belts… most people wield 4000 pounds of steel perched on four tires with the same distractions everyday! Perhaps the greatest risk of car accidents arises from the actions or inactions of a distracted driver? Click here to read more...
Has American HOLISTIC Care Become Full of Holes?
January of 1993 seemed like any other time in the world of health care. Pills were being dispensed, tongues depressed, arms squeezed and stethoscopes wielded. In total, 388 million visits were being made each year to primary care physicians. On January 28th, the medical community surprisingly learned that its patients were making visits to other health care professionals as well. Research, published by Harvard Medical School doctor David M. Eisenberg in the New England Journal of Medicine, estimates that 425 million visits to providers of unconventional therapy were being made each year. That is 37 million more visits than made to primary care physicians! With this revelation, we see that the "unconventional" forms of care, often referred to as holistic care, such as chiropractic, acupuncture, massage therapy and nutritional counseling are no longer alternative. Click here to read more...
Uncover the Extraordinary with Meditation!
Imagine gazing into your flat screen television. The late night infomercial stops your thumb from dancing like a jackhammer on the remote control. The slick announcer, with his white teeth and radiant tan, pitches bigger than-life promises! He rattles off a string of irresistible hooks:
"Do you want to optimize your BRAIN FUNCTION, have better ACADEMIC PERFORMANCE, deep SLEEP, lowered BLOOD PRESSURE, less ANXIETY, reduced STRESS, better HEALTH and reverse THE AGING PROCESS...?" Click here to read more...
The Uncooked Delight of Raw Food!
NO FIRE! Cavemen (Cavepeople to be politically correct) may have had trouble fending off Sabertooth tigers or keeping the clan warm at night? Despite their quest for fire and inability to cook, could their foods have been healthier than those comprising the modern diet? Click here to read more...
Protect Your Low Back with Everyday Yoga Techniques!
Want to move a muscle you never knew existed? By learning these maneuvers, you can uncover the secret strength and health benefits enjoyed by yoga practitioners for thousands of years. In this article, we will explore the use of two practices called Mula Bandha and Uddiyanda Bandha. Whether you are looking to improve your yoga practice, lift your two-year-old, or lug out that heavy trash can, using these techniques can provide much more than just a tongue twister to pronounce! They can enhance your general health and make your lifting jobs easier. Click here to read more...
How Nerve Interference Damages Health!
January 20th marked the inauguration of Barack Obama as the 44th president of the United States! This is breaking news for those of you recently rescued from a desert island, lacking a broadband connection in your home, or too busy with your own reality TV film crew to pay attention to the rest of us. Here's more news: Around the fourth week of your embryonic development, a very powerful boss took office in your body! Responsible for governing ALL parts of your body, this biological boss can delegate, coordinate and command millions of times faster than you can say Air Force One! This inner president, known as the brain and spinal cord, proudly carries the title of CNS – the Central Nervous System. Click here to read more...
Our Vital Need for Healthy Gut Bacteria and Probiotics
Do you wash your hands obsessively with antibacterial soap? Spray Lysol on everything that can't defend itself? Cringe with pursed lips at the thought of your water bottle being shared by the germ-laden mouths of friends or family? Do you cross two fingers, as though Dracula were on the way, just to ward off a coworker's sniffle? Do you suffer from GERMAPHOBIA? Perhaps we all have a touch of germaphobia from time to time, and it's not always a bad thing. A severe bacterial infection can be life threatening. But, not all bacteria are bad. In fact, some are absolutely vital for optimal health! Click here to read more...
It's Not Muscular!
Feeling like they are clamped in the jaws of a PIT BULL terrier, your muscles SCREAM! In gripping pain, they dictate every action. The jaws of pain won't let go! Taking your breath with every attempt to move, the muscles seem to threaten to tear from the bones. But, wait a minute, maybe your muscles are getting a bad rap! Click here to read more...
The BIG Price of BIG Hope for LITTLE Pills in BIG Bottles!
They lurk in the depths of millions of gym bags. They nest in the dark corners of thousands of desk drawers. They snuggle up to cell phones in hand bags across the land. Cabinets have been built especially for them. We are not talking about Hershey's Kisses, paper clips, dental floss or smelly socks…we are talking about LITTLE pills in BIG bottles labeled for "regular" aches and pains! Click here to read more...
From Pain to Peace in A Split Second
You are late for work. You drive fast. You fear that large intersection with the eternal red light. You know that making it while the light is green, may actually save your job, your marriage and your grandmother's operation. Oh boy, the approaching light is a welcoming green, but the car in front of you creeps along inviting the change to red. Your white knuckles leave their perch on the wheel to react. Hand gestures fly. Primal vocalizations spew from your angry, wrinkled face as your car's battle horn blows. You are not in control. Your emotions drag you around like a 125-pound Rottweiler chasing a squirrel. Hormone levels elevate, and immune function declines, while the heart quivers. Once at work, you yell at your undeserving spouse when she calls to say Hi. Look out kids, Daddy is having a bad day! Click here to read more...
WHAT DID YOU EXPECT?
Carefully picked numbers decorate the small square ticket that your cold sweaty palm cradles. Excitement races through your body with an electric tingle. The lottery is up to more cash than you could ever spend in five lifetimes. Dreams of how you will spend your fortunes occupy every idle moment. How will you tell your boss you are DONE? Should you buy the red Ferrari or the black Rolls? When the time comes to check the numbers, you sit at your computer. With a single click and the confidence of a king's oracle, you await the display of your chosen numerals. Up they come, and… WHAT? Not one number matches! Cursing! Sulking! Screaming! Fists clenched, head back, you shout "Why me?" Click here to read more...
OVEREATING
Grandpa loved to tell stories. During our family visits to his home in New Jersey, we were a captive audience. One story in particular changed forever the way I thought about food. Click here to read more...