Special Office Hours during the Coronavirus Epidemic:
-Effective through 4/10/2020-
Due to the coronavirus pandemic, the office will have limited hours reserved for patients with urgent conditions.
To schedule for an urgent care visit, please call Denise at 302-545-5193. (If there are no patients scheduled during a shift, the office will be closed).
The urgent care hours are by appointment only and are:
Monday 3-5 pm
Wednesday 3-5 pm
Friday 10-12 am
If you need to reach Dr. Rosenthal, please call his cell phone voicemail at 302-373-6539 and clearly state your name and telephone number and leave a brief message.
Please note that if you have a fever (or had one within 2 weeks), cough or shortness of breath, you are advised to speak to your primary care physician. For the safety of our other patients and staff, you will not be able to be seen. Your understanding during this unique time is appreciated.
We continue to be committed to making our office a safe place for all. Thank you for being such a valued member of our office family.
---

See Dr. Rosenthal on NBC10 News Philadelphia.
Millions of people regularly experience the natural, drug-free approach to optimum health and wellbeing offered by Doctors of Chiropractic. This site is designed to introduce you and your family to our office and modern chiropractic care.
Our office is looking forward to helping you experience a healthier and fuller life! In addition to providing traditional chiropractic techniques, Dr. Rosenthal offers state-of-the-art methods that skillfully integrate adjustments of the spine, cranial bones, and arms and legs (including the wrists and TMJ). Results may be phenomenal, even with challenging cases that have not responded to traditional chiropractic techniques, physical therapy or medical care.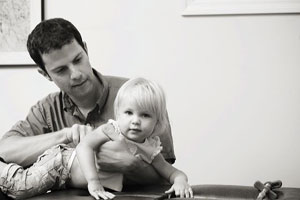 ​Dr. Scott Rosenthal provides quality chiropractic care to patients in the Wilmington, Delaware area. Whether you're searching for effective pain relief, auto or work injury recovery or a way to boost whole body wellness, Rosenthal Chiropractic can help.
---
---
To learn more about Dr. Rosenthal please click here...
If you have been in a car accident, please click here...
Call our office at (302) 999-0633 for an appointment today!