Dr. Scott Rosenthal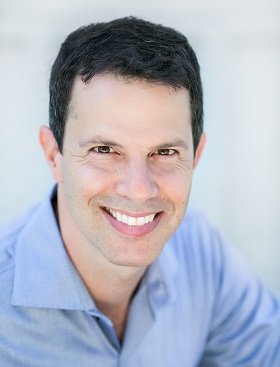 Millions of people regularly experience the natural, drug-free approach to optimum health and wellbeing offered by Doctors of Chiropractic. This site is designed to introduce you and your family to our office and modern chiropractic care.
Our office is looking forward to helping you experience a healthier and fuller life! In addition to providing traditional chiropractic techniques, we are the first office in Delaware to offer the breakthrough method called the Koren Specific Technique (KST). KST skillfully integrates adjustments of the spine, cranial bones, and arms and legs (including the wrists and TMJ). Results may be phenomenal, even with challenging cases that have not responded to traditional chiropractic techniques, physical therapy or medical care.
​Dr. Scott Rosenthal provides quality chiropractic care to patients in the Wilmington, Delaware area. Whether you're searching for effective pain relief, auto or work injury recovery or a way to boost whole body wellness, Rosenthal Chiropractic can help.
---
The latest article by Dr. Rosenthal published in Living Well Magazine:
Forget All the New Year's Resolutions, BUT ONE
Do you stress over New Year's Eve? There's the pressure to find the right party, or spend a fortune on fancy clothes, booze and a full dinner spread. And the expectation to make it the BEST night of the year… on cue! Click here to read more...
---
To learn more about Dr. Rosenthal please click here...
If you have been in a car accident, please click here...
Click here to read articles from Dr. Rosenthal's monthly column in Living Well Magazine.
Call our office at (302) 999-0633 for an appointment today!
---
More